November is in full swing! We have a pretty light show schedule this month which is a rare thing for us.  We have just three shows, only two of which are public. Show number one of the month took us to The Fallback which is right outside Wisconsin Rapids, in Kellner, WI. Tis' the land of cranberry bogs, potato and onion farms. Well and corn and soybeans too, but those food crop farms are state wide and if you ever drive ANYWHERE in Wisconsin, you will likely pass the latter two a lot.  
Many farm fields later, the Cherry Pie trailer, band and crew arrived safely at the venue.  We like playing this venue for a lot of reasons. The room and stage are perfect for a full rock show. High acoustic tiled ceilings, a long room with enough space for at LEAST 500 people, and a stage large enough for all the toys we bring out to play for 3 straight hours of rock. Let's get things set up!!!!
Making its grand reappearance tonight was our Kabuki curtain. Had to fix some wiring and we had a much larger and less transparent curtain made for the show. Useless (Useful?!) knowledge of the day btw…. A Kabuki curtain drop describes a swift and sudden reveal, using a drape or curtain that drops to the floor, exposing hidden elements for the audience to see on stage.  Fast forward to show time and BOOM… The Kabuki drop right into Turn Up The Radio. 
Also making a debut tonight were FOUR new songs. Check out the setlist below to see which ones! Stay tuned at the shows because we are still working on FIVE additional songs to add to our setlist. Woohoo!
The night was nothing short of fun. We had some birthdays in the crowd and some very enthusiastic rockers in the house. Thanks to each and every one of you for coming out and showing us all the fun you had at our show. We hope you had nothing but a good time! 
FB Photos of the show: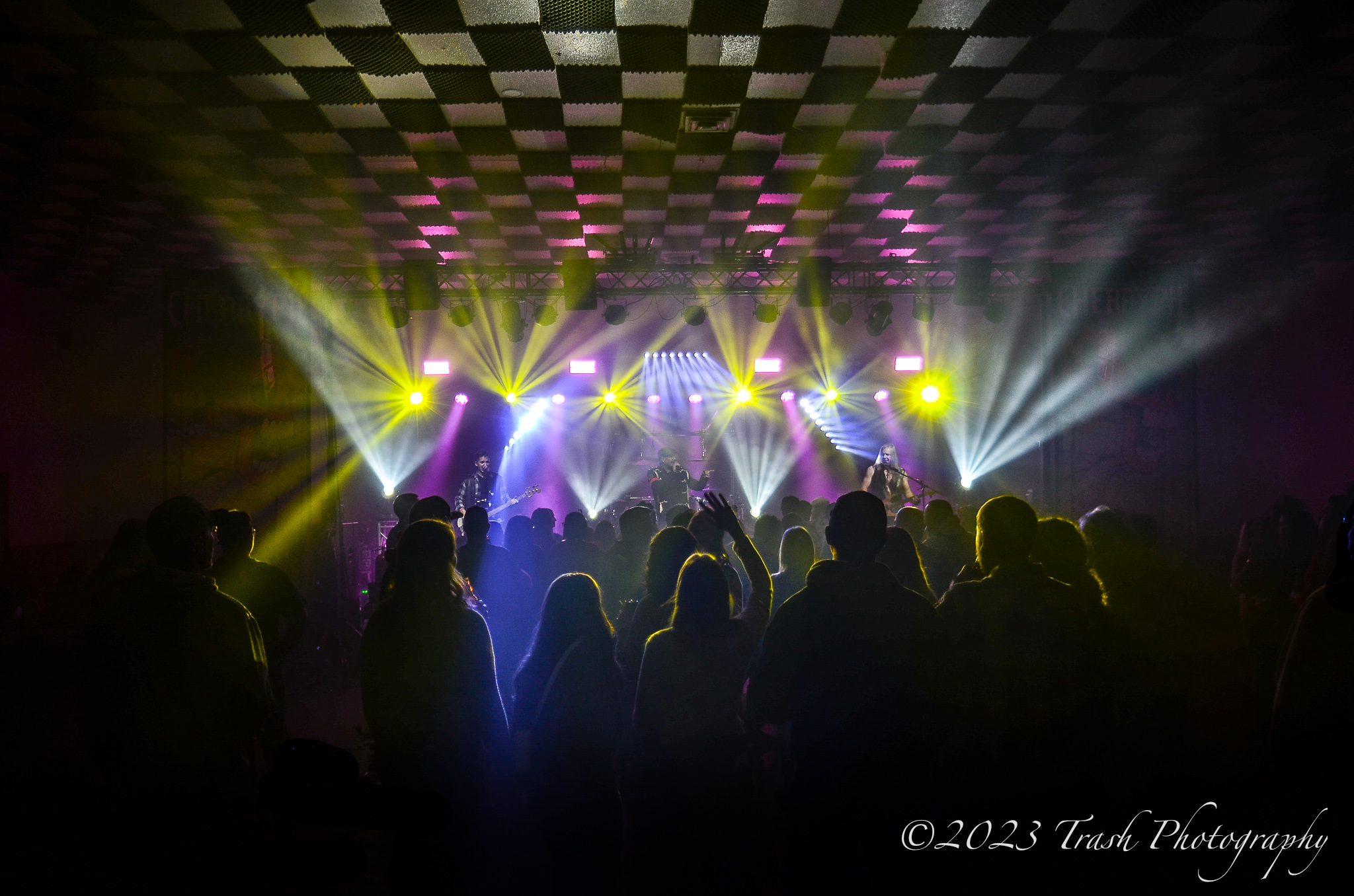 Sound/Production: Breezy Point Sound & Light Co.
Photography/Videography: Amanda Trash
Merchandise: Amanda Trash
Stagetechs: Jimbo & Vinnie
SETLIST:
Turn Up The Radio -

Autograph

You Give Love A Bad Name -

Bon Jovi

Animal -

Def Leppard

Rag Doll -

Aerosmith

Here I Go Again -

Whitesnake

Sweet Emotion/Dude Looks Like a Lady -

Aerosmith

Another One Bites The Dust -

Queen

My Kinda Lover -

Billy Squire

No More Mister Nice Guy -

Alice Cooper

I Love Rock N' Roll -

Joan Jett

Let's Get Rocked -

Def Leppard

(RE-DEBUT)

Runnin' With The Devil -

Van Halen

(RE-DEBUT)

Born To Be My Baby -

Bon Jovi

(RE-DEBUT)

Home Sweet Home -

Motley Crue

(RE-DEBUT)

Talk Dirty To Me -

Poison

The Flame -

Cheap Trick

Rebel Yell -

Billy Idol
ANDY ACOUSTIC: Dead or Alive - Bon Jovi
            Summer of '69 - Bryan Adams
La Bamba -

Ritchie Valens

Take It On The Run -

REO Speedwagon

Tush -

ZZ Top

Nothing But A Good Time -

Poison

Pour Some Sugar On Me -

Def Leppard

Living On A Prayer -

Bon Jovi

Separate Ways -

Journey

Jump -

Van Halen

Wind Of Change -

Scorpions

The Stroke -

Billy Squire

Photograph -

Def Leppard

Boys Of Summer -

Don Henley

Don't Stop Believing -

Journey

Sweet Child O' Mine -

Guns N' Roses

Back In Black -

AC/DC

Metallica Medley -

Metallica