Well, well, well! A night of costumes and a serving of Cherry Pie was in order for our annual Halloween show at Sideliner's Pub & Grill in North Prairie! Now, we tend to think of ourselves as team players. We work well together (have we mentioned this is THE best version of the band yet), we laugh A LOT, we hang out at each other's houses (mostly at Frank's), we feel like brothers really. Yet tonight, not a single one of us dressed up in a costume for the show. Are we NOT team players?! What the heck?! Check out the video recap of the show below to hear why?!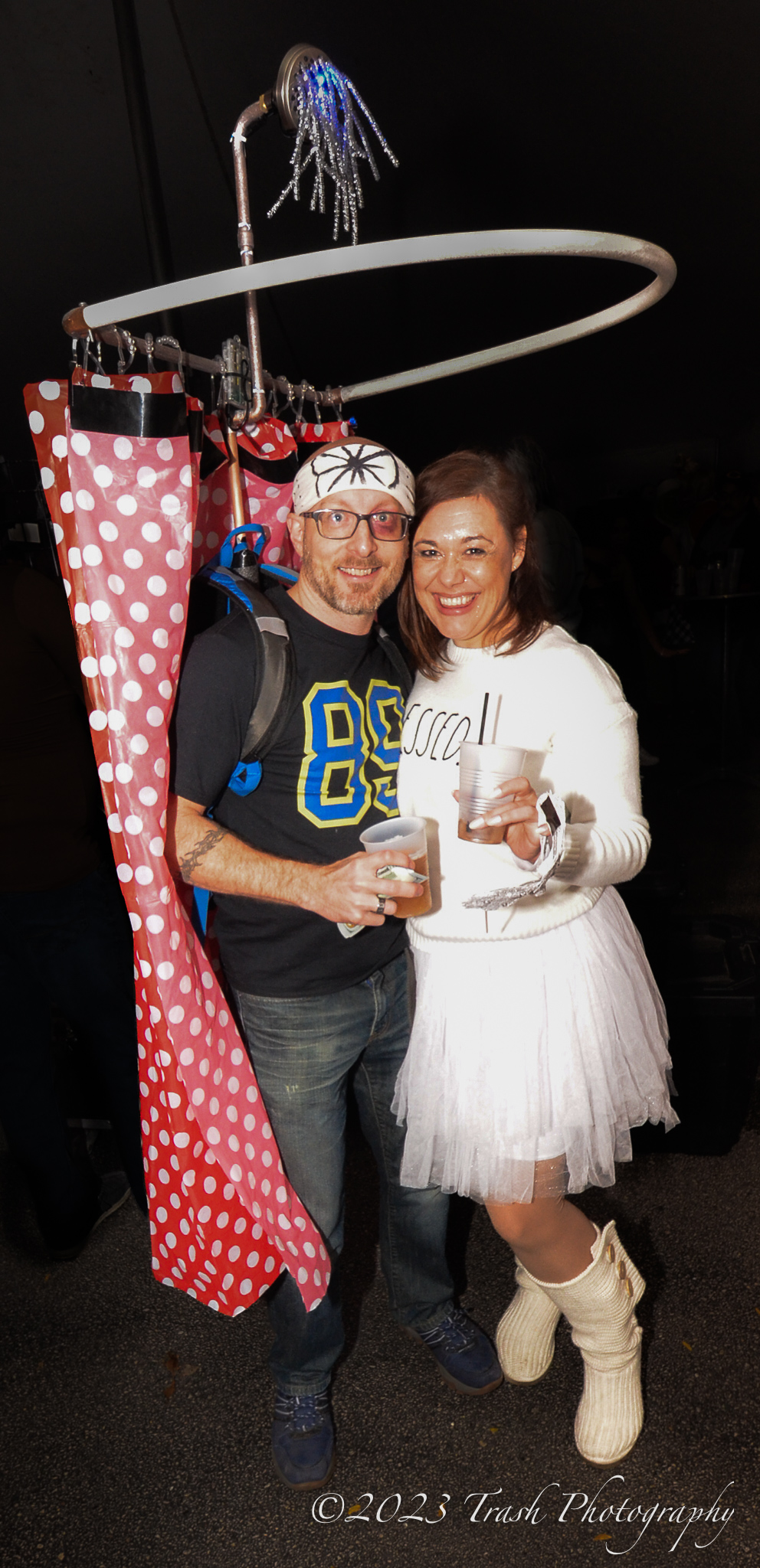 Tell you what though, you guys and gals sure dressed up AND showed up in force. There were some GREAT costumes. Very creative! We saw The Shining Twins, Ken in a box, a bunch of hippies, LOTS of pirates, scarecrows, cows, lions, tigers and Mike Ditka, OH MY! Too numerous to name all of what we saw but the BEST costume of the night, and the grand prize winner of $500 cash, went to a couple dressed as Daniel Larusso and Ali Mills from The Karate Kid. Brilliant idea and spot on!
Now, the night didn't start off so smoothly. We rarely have technical difficulties and if we do, it's usually a power supply issue.  Tonight was a bit different. A brand new (well, new to us!) huge PA system was making its first show appearance, along with a new distro box. First off, it sounds AMAZING! This system is national act quality and we appreciate Breezy Point Sound & Lighting Co. for upgrading to such a killer system. WOW! But that darn distro was acting up… apparently it didn't like our special effects because it blew a fuse. TWICE!  Jason had it figured out in no time and the rest of the show went off without a hitch. Jason really is the best there is in the State of Wisconsin btw and we are lucky to have him and his amazing crew. 
Three hours of rock ensued and fun was had.  We took a very short break for the costume contest at 10 p.m.; 3rd place went to Ken in the box, 2nd place went to a very authentic hippie couple and 1st place went to the aforementioned Daniel Larusso and Ali Mills. Nice job everyone! We were impressed. 
Hope you had a good time with us. We know we had a good time with YOU! Maybe next year we will come up with some killer costumes and be the team players we know ourselves to be.  ROCK ON!
FB PHOTOS OF THE SHOW: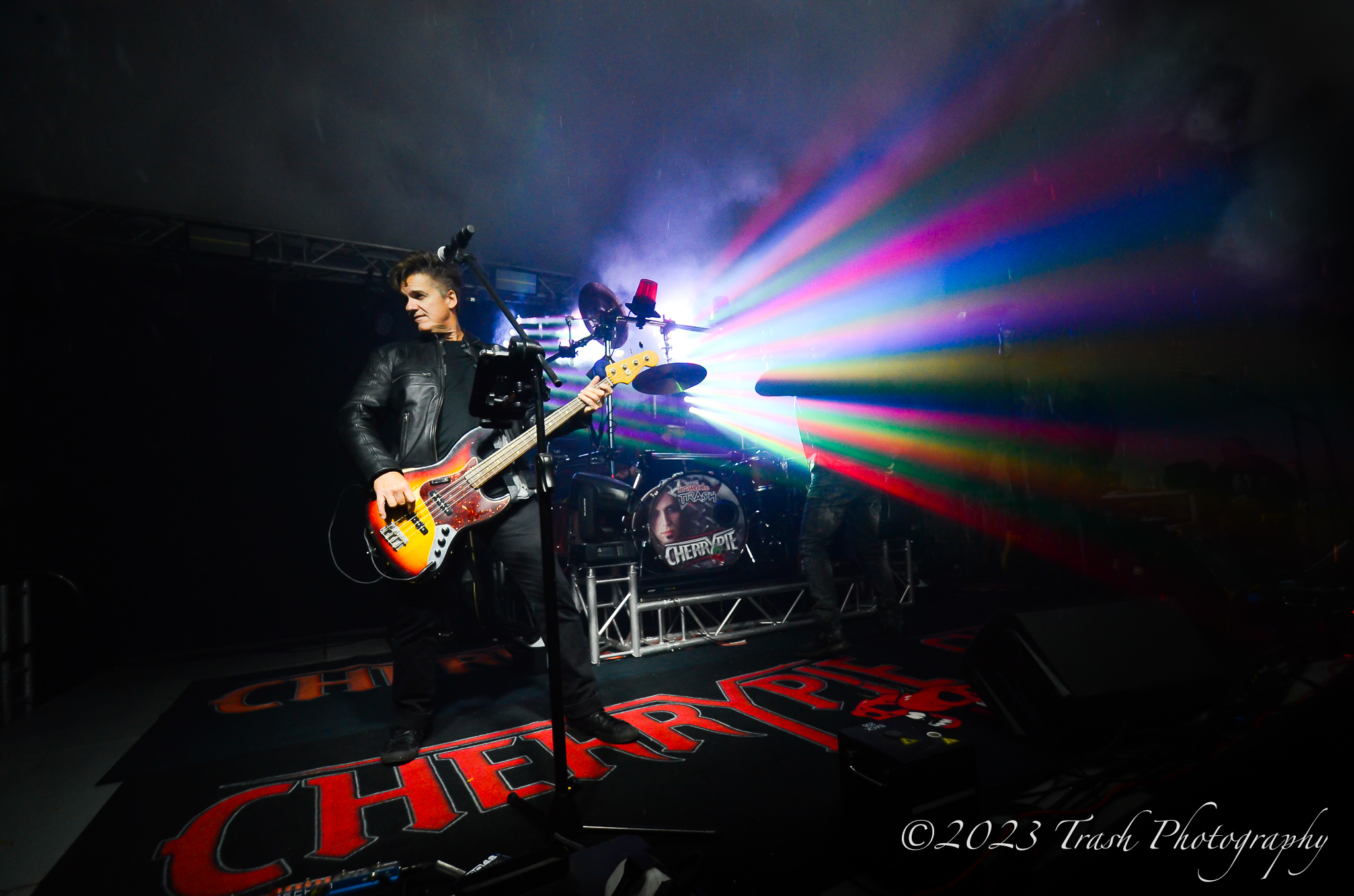 Sound/Production: Breezy Point Sound & Light Co.
Photography/Videography: Amanda Trash
Merchandise: Amanda Trash
Stagetechs: Jimbo, Vinnie & Nick Z.
SETLIST:
Turn Up The Radio -

Autograph

You Give Love A Bad Name -

Bon Jovi

Animal -

Def Leppard

Rag Doll -

Aerosmith

Here I Go Again -

Whitesnake

Sweet Emotion/Dude Looks Like a Lady -

Aerosmith

Another One Bites The Dust -

Queen

My Kinda Lover -

Billy Squire

No More Mister Nice Guy -

Alice Cooper

I Love Rock N' Roll -

Joan Jett

Love In An Elevator -

Aerosmith

We're Not Gonna Take It -

Twisted Sister

Rock You Like A Hurricane -

Scorpions

Round & Round -

Ratt

Talk Dirty To Me -

Poison

The Flame -

Cheap Trick

Rebel Yell -

Billy Idol

Tush -

ZZ Top

Nothing But A Good Time -

Poison

Pour Some Sugar On Me -

Def Leppard

Living On A Prayer -

Bon Jovi

Separate Ways -

Journey
Break for the costume contest!
The Stroke -

Billy Squire

Photograph -

Def Leppard

Boys Of Summer -

Don Henley

Don't Stop Believing -

Journey

Crazy Train -

Ozzy Osbourne

Sweet Child O' Mine -

Guns N' Roses

Back In Black -

AC/DC

Metallica Medley -

Metallica