Where do we begin?! We've played this bar several times, even WAY BACK in the bands' early years. Fast forward 20+ years and this bar has made its way back in to the show rotation. It's a cool little place with a good size stage at the end of a very long room. 
Load in was cool and wet, with a light rain falling. We had decided to forgo bringing the full band trailer tonight due to the tight parking quarters. Well and the fact that the bar has very low ceilings which makes it difficult to use all of our special effects. Last time we played here, Frank parked a good hike away from the bar due to said parking lot, but also there is no parking on the main road. So we brought only was was absolutely necessary and it all worked out just fine. 
Now we MUST mention, tonight a VERY SPECIAL 60th birthday was celebrated. Our long time band fan and friend Loreen Mohr decided to celebrate her special day with us. Her guest list included Josh Becker and his lovely wife, Tammy. What a treat to share the show with not only her, but our dearly missed guitar/keyboard player. Loreen… THANK YOU for all the years of support and friendship. Cheers to many more years with you!
Also in attendance were several Illinois fans. Gosh we wish we could get across the boarder more but we most certainly appreciate when you come to us! One Illinois CP fan even bought one of our autographed cymbals and proceeded to share that he likes to collect old things and memorabilia from his adventures. Think American Pickers!  Thanks for supporting the band Christopher!
Hope you all had fun with us at the show.   We know we did!
FB PHOTOS OF THE SHOW: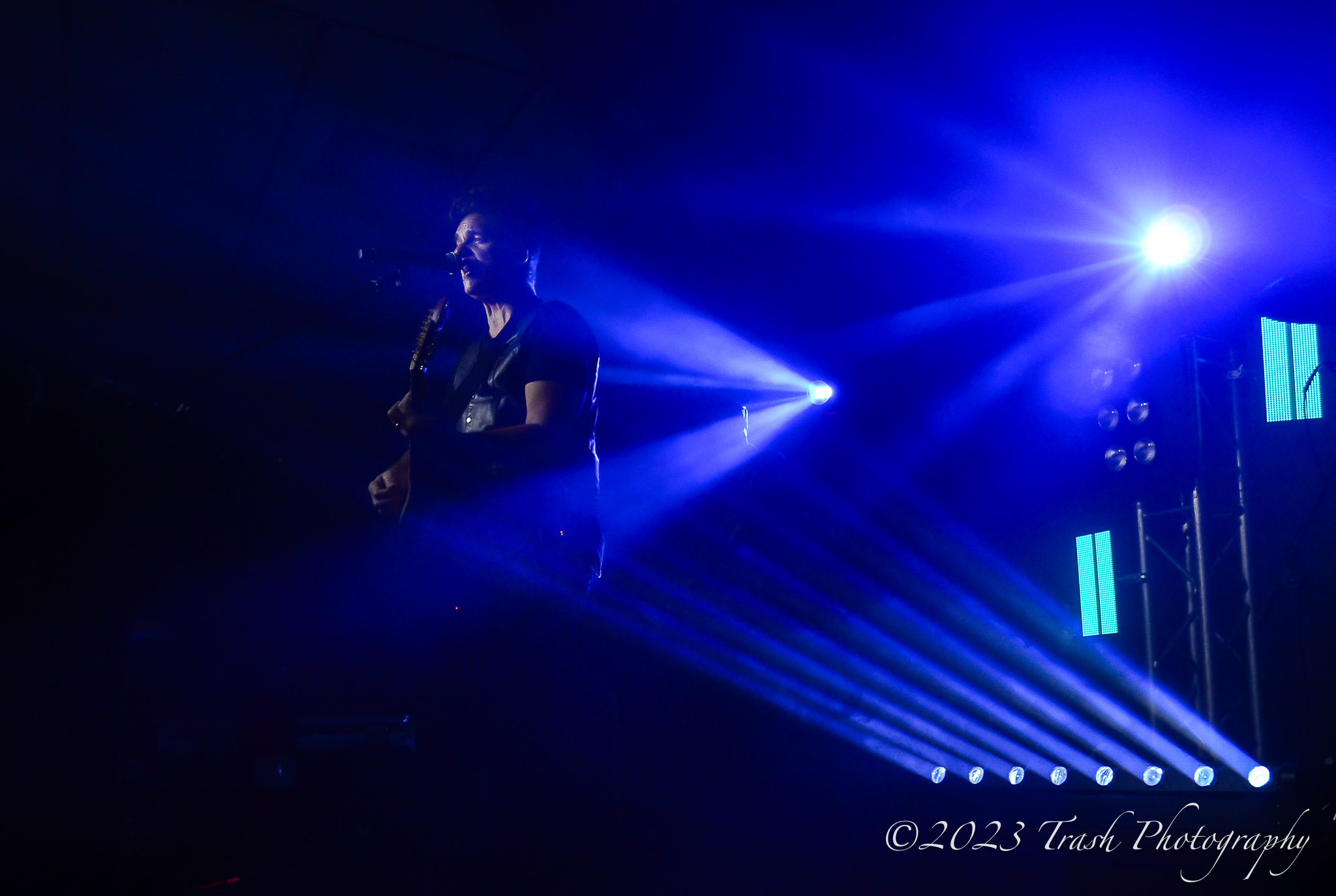 Sound/Production: Breezy Point Sound & Light Co.
Photography/Videography: Amanda Trash
Merchandise: Amanda Trash
Stagetechs: Jimbo
SETLIST:
Turn Up The Radio -

Autograph

You Give Love A Bad Name -

Bon Jovi

Animal -

Def Leppard

Rag Doll -

Aerosmith

Here I Go Again -

Whitesnake

Sweet Emotion/Dude Looks Like a Lady -

Aerosmith

Another One Bites The Dust -

Queen

My Kinda Lover -

Billy Squire

No More Mister Nice Guy -

Alice Cooper

I Love Rock N' Roll -

Joan Jett

Love In An Elevator -

Aerosmith

We're Not Gonna Take It -

Twisted Sister

Rock You Like A Hurricane -

Scorpions

Round & Round -

Ratt

Talk Dirty To Me -

Poison

The Flame -

Cheap Trick

Rebel Yell -

Billy Idol
Flap Acoustic: Listen To The Music- The Doobie Brothers
                      Take It Easy - Eagles
Andy & Flap Acoustic: Authority Song - John Mellencamp
Take It On The Run -

REO Speedwagon

Tush -

ZZ Top
Nothing But A Good Time -

Poison

Pour Some Sugar On Me -

Def Leppard

Living On A Prayer -

Bon Jovi

Separate Ways -

Journey

Jump -

Van Halen

Wind Of Change -

Scorpions
The Final Countdown -

Europe

Roll With The Changes -

REO Speedwagon

Anyway You Want It -

Journey

Sister Christian -

Night Ranger

Fat Bottom Girls -

Queen

Photograph -

Def Leppard

Metallica Medley -

Metallica