Greetings and Salutations Cherry Pie family and friends!
It's October in Madison. Our favorite time of year really and what's more, we were playing one of our favorite Madison venues. Long gone are Badger Bowl and some other Madison music venues that have changed hands many times or no longer exist, so we are grateful to have Bowl-A-Vard still in the rotation. We were excited to play a show on a cool fall Friday night.
The evening started out with Andy reminding us that he was only 7 minutes from his house. The rest of us had an hour plus to drive to the show. Yeah, yeah Andy… we know you'll be home first tonight. Comfortable on your couch, scratching yourself, or whatever it is you do when you get home from a show. We'll make sure to book a few extra "far away" gigs for that one ha ha. We kid, we kid. 
Setup went off without a hitch. We have such a good crew, including Ms. Kelly our faithful merch queen and badass baker; she made some decadent Chocolate Ganache cheesecake cupcakes AND Pineapple cupcakes. Good gravy, our thighs thank you woman! They were delicious btw.
People started trickling in two by two and before we knew it, we had a capacity crowd waiting with anticipation for us to start the show. As the intro rolled, we took to the stage, ready for three straight hours of rock. Turn Up The Radio kicked off the night which encouraged numerous people to gather on the dance floor for the show.  By the time we were three songs in to the show, the dance floor was full and good times were definitely being had.  
The end of the night consisted of the usual, take a few pics with people, give away a guitar pick or a drumstick and then tearing down everything we had set up five hours prior.  It's a lot of work but totally worth the good time we see you all having. We have a good time too in case you were wondering.
Until next time… ROCK ON!
FB PHOTOS OF THE SHOW: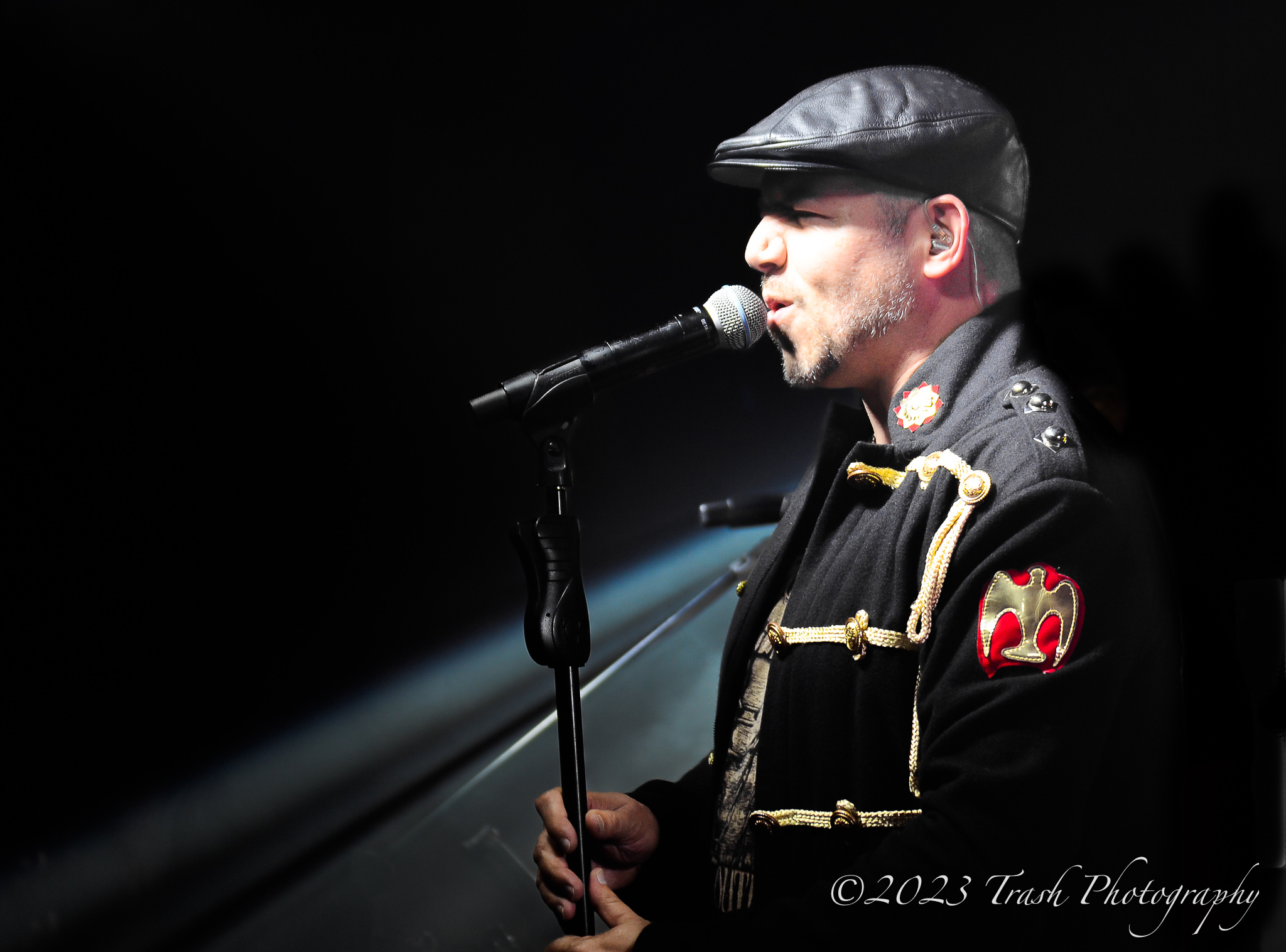 Sound/Production: Breezy Point Sound & Light Co.
Photography/Videography: Amanda Trash
Merchandise: Kelly
Stagetechs: Jimbo & Kelly
SETLIST:
Turn Up The Radio -

Autograph

You Give Love A Bad Name -

Bon Jovi

Animal -

Def Leppard

Rag Doll -

Aerosmith

Here I Go Again -

Whitesnake

Sweet Emotion/Dude Looks Like a Lady -

Aerosmith

Another One Bites The Dust -

Queen

My Kinda Lover -

Billy Squire

No More Mister Nice Guy -

Alice Cooper

I Love Rock N' Roll -

Joan Jett

Love In An Elevator -

Aerosmith

We're Not Gonna Take It -

Twisted Sister

Rock You Like A Hurricane -

Scorpions

Round & Round -

Ratt

Talk Dirty To Me -

Poison

The Flame -

Cheap Trick

Rebel Yell -

Billy Idol
Andy Acoustic: Cuts Like A Knife - Bryan Adams and Every Rose Has It's Thorn - Poison
Take It On The Run -

REO Speedwagon

Tush -

ZZ Top

Nothing But A Good Time -

Poison

Pour Some Sugar On Me -

Def Leppard

Living On A Prayer -

Bon Jovi

Separate Ways -

Journey

Jump -

Van Halen

Wind Of Change -

Scorpions

Stroke -

Billy Squire

Photograph -

Def Leppard

Boys Of Summer -

Don Henley

Don't Stop Believing -

Journey

Crazy Train -

Ozzy Osbourne

Back In Black -

AC/DC

Metallica Medley -

Metallica