We believe this is a first for us… playing a pizza pub.  The scene was Shiocton (pronunciation please?), about thirty-ish miles from Green Bay as the crow flies.  Or as the sturgeon swims?! Apparently there is a famous sturgeon in these here parts and his name is/was Stanley.  Not sure if Stanley is still alive, but here is what we were greeted with when we drove in to town.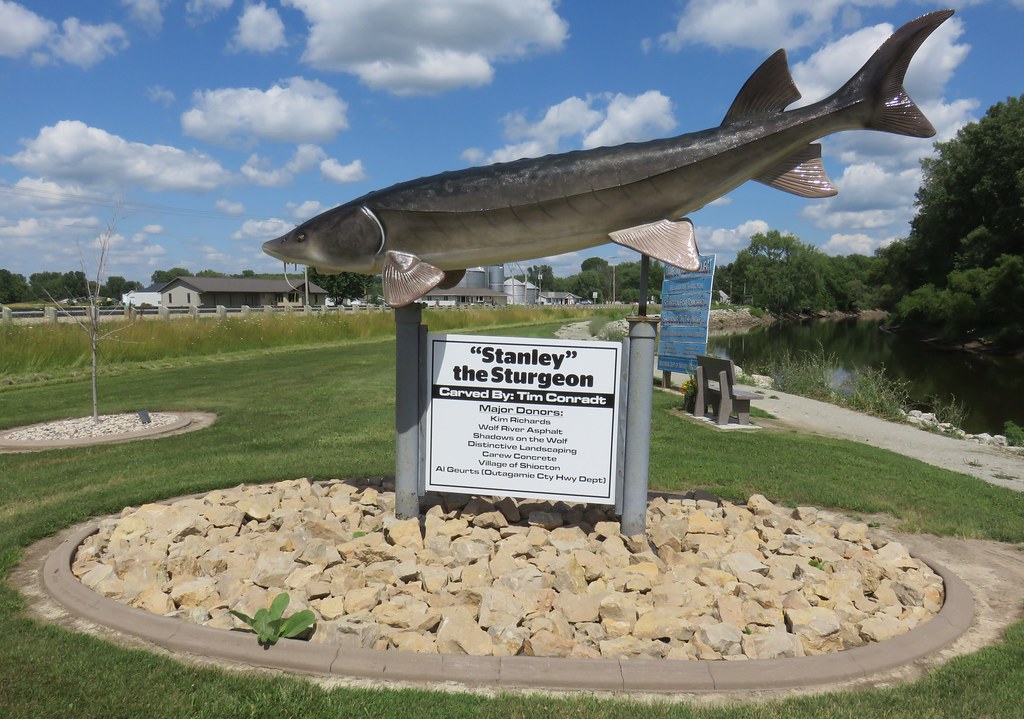 Now this venue was an easy load-in. Picture an old banquet hall with a bar off to the side. That is pretty much what the place was; a typical small-town Wisconsin venue.  Smells of pizza wafted thru the air as we set up for the show; teasing our hungry bellies. Most of us don't eat before a show so we were excited at the prospect of a pizza feast post-show after asking if the kitchen would still be open.  Much to our surprise, they said they would gladly make us pizzas afterwards.  We couldn't wait!
The show went off without a hitch. The people in attendance enjoyed a three hour show that consisted of everything that a good time should be.  Good 'ol rock n' roll played by four guys that have a love of all things music. Now, we should mention, this was a rescheduled show that was actually supposed to happen this past spring.  Shiocton has serious flooding problems from the Wolf River (that runs thru town) every spring and that is what forced the reschedule.  The original venue and grounds were flooded so the Wild River Pizza Pub (which is next to said river) stepped up and offered their venue for the show.  Pretty awesome considering that this was also a fundraiser for the Shiocton school district and the American Legion Auxillary Unit #512. 
Thanks to all in attendance. We had a blast and hope you did as well! ROCK ON SHIOCTON!
PS: The pizza was good! 
FB PHOTOS OF THE SHOW: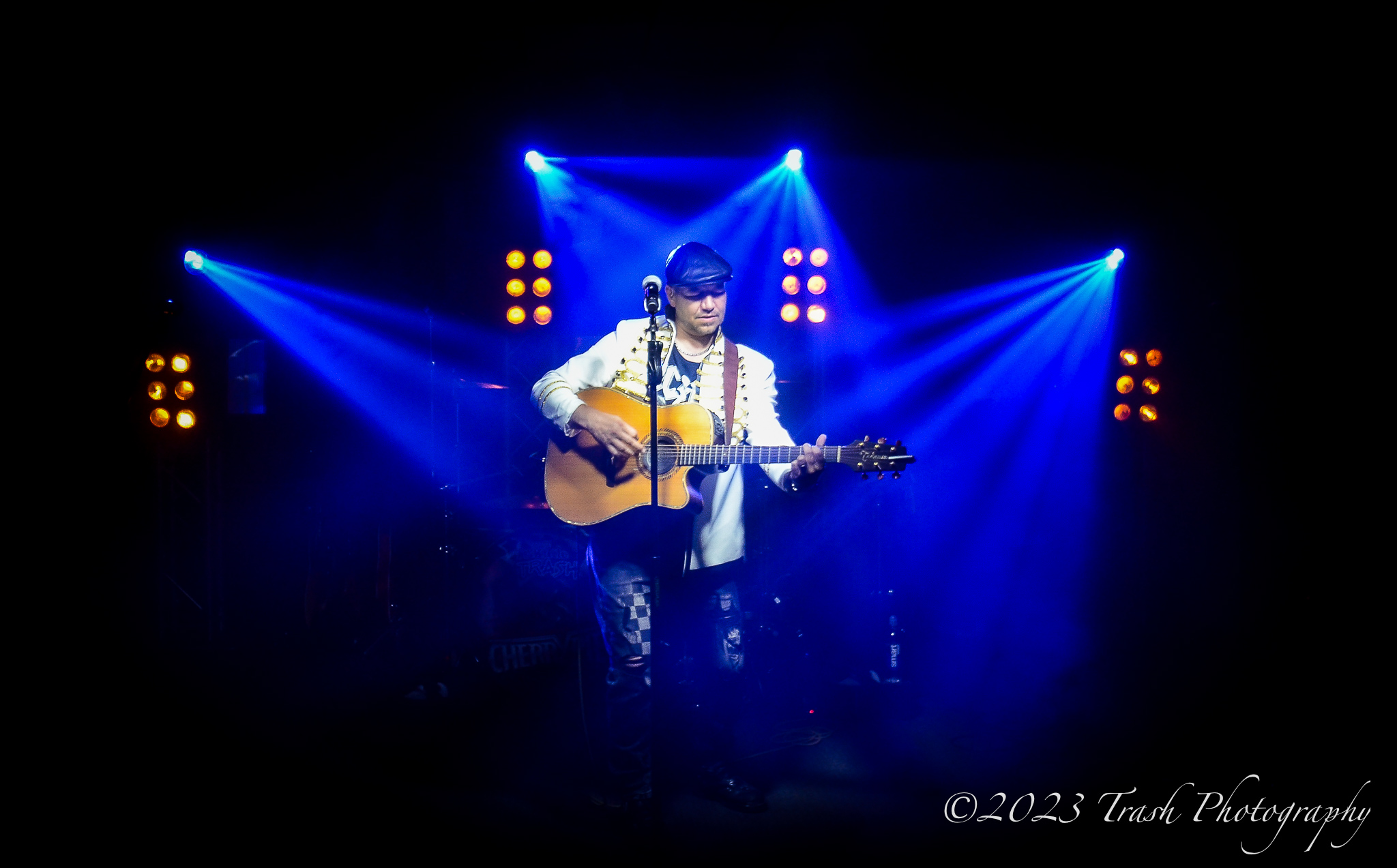 Sound/Production: Breezy Point Sound & Light Co.
Photography/Videography: Amanda Trash
Merchandise: Kelly
Stagetechs: Jimbo & Kelly
SETLIST:
Turn Up The Radio -

Autograph

You Give Love A Bad Name -

Bon Jovi

Animal -

Def Leppard

Rag Doll -

Aerosmith

Here I Go Again -

Whitesnake

Nothing But A Good Time -

Poison

Pour Some Sugar On Me -

Def Leppard

Living On A Prayer -

Bon Jovi

Separate Ways -

Journey

Jump -

Van Halen

Dr. Feelgood -

Motley Crue

Girls, Girls, Girls -

Motley Crue

The Final Countdown -

Europe

Roll With The Changes -

REO Speedwagon

Anyway You Want It -

Journey

Sister Christian -

Night Ranger

Fat Bottom Girls -

Queen
Andy Acoustic Set: Wanted Dead Or Alive - Bon Jovi
               Every Rose Has It's Thorn - Poison
               Summer of '69 - Bryan Adams
Take It On The Run -

REO Speedwagon

Tush -

ZZ Top

The Flame -

Cheap Trick

Rebel Yell -

Billy Idol

Stroke -

Billy Squire

Photograph -

Def Leppard

Boys Of Summer -

Don Henley

Don't Stop Believing -

Journey

Crazy Train -

Ozzy Osbourne

Sweet Child O' Mine -

Guns N' Roses

Back In Black -

AC/DC

Metallica Medley -

Metallica