Saturday shows are ALWAYS fun! But this Saturday in particular was a special show.  This was the 3rd annual CASA of Rock County fundraiser show in Janesville.  What is CASA you ask? It is the Court Appointed Special Advocates for children.  CASA of Rock County helps to ensure a child's voice is not lost along the way. Their mission is to recruit, train and support community volunteers to advocate for the best interest of children who have experienced abuse or neglect. How amazing is this cause!!! 
The setting was at The Barn on Prairie just south of Janesville; a refurbished barn turned event venue. A large tent and stage was set up behind the barn for three bands this day. Now picture that along with food trucks galore in the front parking lot, canopies with goodies and trinkets for purchase along the grassy area, a cornpit for kids to roll around in, corn-hole tournaments, and an entire room full of raffle baskets to bid on and two giant fire pits ready to burn for after the sun went down. F. U. N.!!!
Our friends in The Ramble (out of Madison, WI) played at 1pm, Over The Limit (a Northern Illinois, Southern Wisconsin Top 40 High Energy Boot Stompin Country cover band) played at 4pm and then we hit the stage at 7pm.
The energy was high and the fun was apparent.  Just before Rebel Yell was about to start, Andy asked a 10 year old  named Travis to come help out with a special task for that song in particular.  His job? To hand Dave a toy gun that is programmed with special sound effects that play during the guitar solo breakdown. Travis did a fine job and got to have a cool story to tell his 5th Grade friends at school. Great job Travis! You're hired… in about 8 years lol.  
Thank you to CASA for choosing us again to be your headliner for such a wonderful cause.  We are honored to be a part of the good-doings in your community.  We applaud your time and efforts on behalf of the children of Rock County.  
Photos of the show: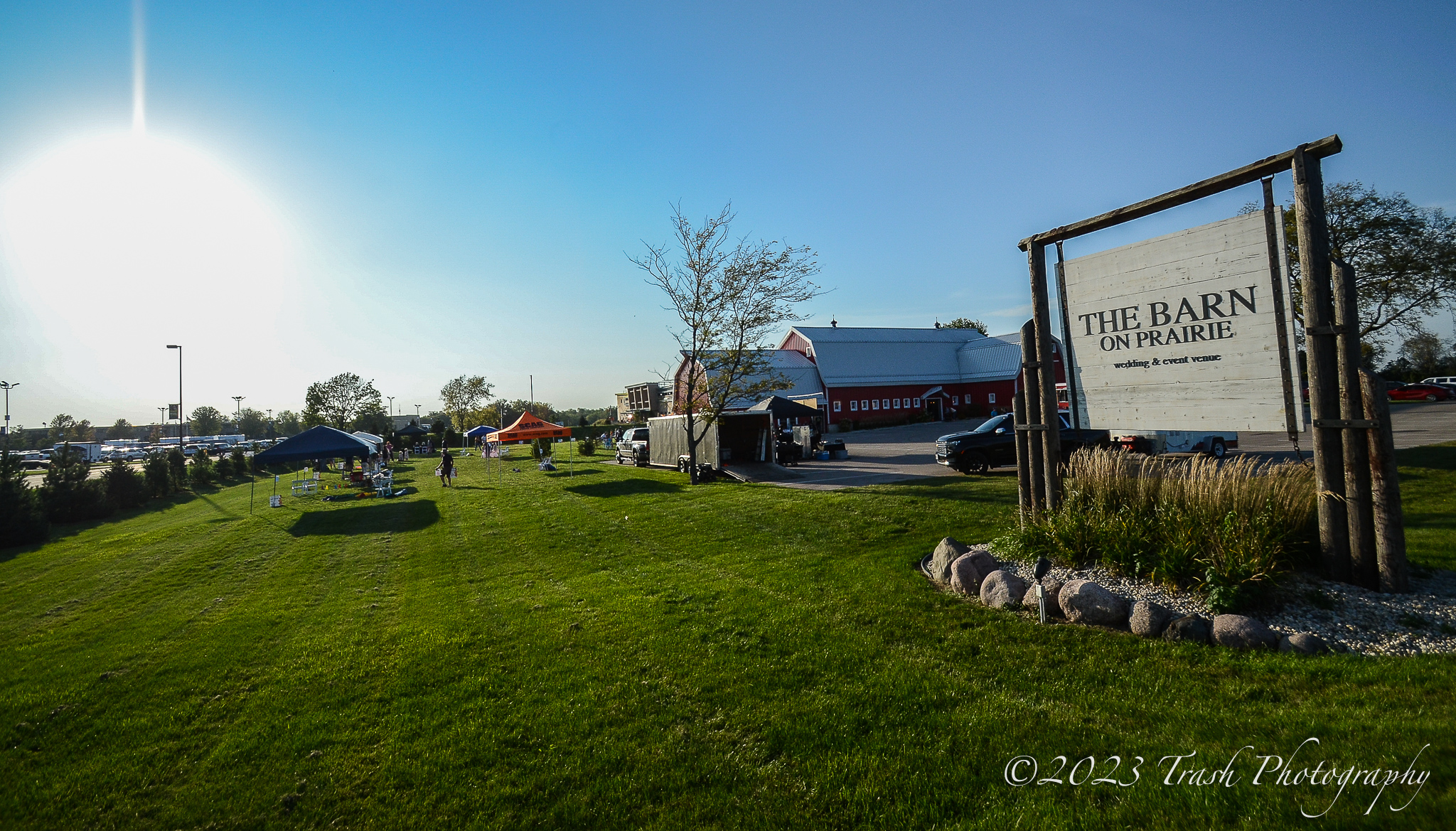 Sound/Production: Breezy Point Sound & Light Co.

​
Photography/Videography: Amanda Trash
Stagetechs: Jimbo/Nick/Kelly
Merchandise: Kelly
Setlist:
The Final Countdown -

Europe

Roll With The Changes -

REO Speedwagon

Any Way You Want It -

Journey

Sister Christian -

Night Ranger

Fat Bottom Girls -

Queen

Turn Up the Radio -

Autograph

You Give Love A Bad Name -

Bon Jovi

Animal -

Def Leppard

Rag Doll -

Aerosmith

Here I Go Again -

Whitesnake

Sweet Emotion/Dude Looks Like a Lady -

Aerosmith

Another One Bites The Dust -

Queen

My Kinda Lover -

Billy Squire

No More Mister Nice Guy -

Alice Cooper

I Love Rock N' Roll -

Joan Jett

Love In An Elevator -

Aerosmith

We're Not Gonna Take It -

Quiet Riot

Rock You Like A Hurricane -

Scorpions

Round & Round -

Ratt

Talk Dirty To Me -

Poison

The Flame -

Cheap Trick

Rebel Yell -

Billy Idol
Andy Acoustic - Wanted Dead or Alive -  Bon Jovi 
               Authority Song - John Mellencamp
Take It On The Run -

REO Speedwagon

Tush -

ZZ TOP

Nothing But A Good Time -

Poison

Pour Some Sugar On Me -

Def Leppard

Living On A Prayer -

Bon Jovi

Separate Ways -

Journey

Jump -

Van Halen

Wind Of Change -

Scorpions

Don't Stop Believing -

Journey