Hello Cherry Pie family and friends! 
The day started out with the thrill of an upcoming hometown show for Frankie. He, his lady and their three furry children call North Prairie home, so it was only fitting that North Prairie Harvest Fest hosts one of their favorite residents. Ha! Yes, we pay our taxes and keep our homes' curb appeal up to Village par! 
Nonetheless, getting to the show was a 30 second drive.  Probably a record for the shortest drive ever to a gig.  Dave is the next closest at 3 minutes away; Andy is about an hour away; Flap has the longest drive most of the time.  His was about 2 hours for this show.  Note, we all arrived safely!
Load in went off without a hitch. The show started without a hitch. And it looked like everyone was having a great time. This included the ten small humans that had the front of the stage area to themselves for dancing for about the first 10 songs of the night.  We love it when the kids get a chance to rock out before the adults take over.  \M/
We took a break around 9pm for some spectacular fireworks and then blam, right on cue, the rain started.  It stayed light, but that didn't deter even the loyalist of Cherry Pie fans that came to rock out with us.  
Kudos and THANK YOU to everyone who joined us at the North Prairie Harvest Fest. We had a blast and hope you did as well!
Photos of the show: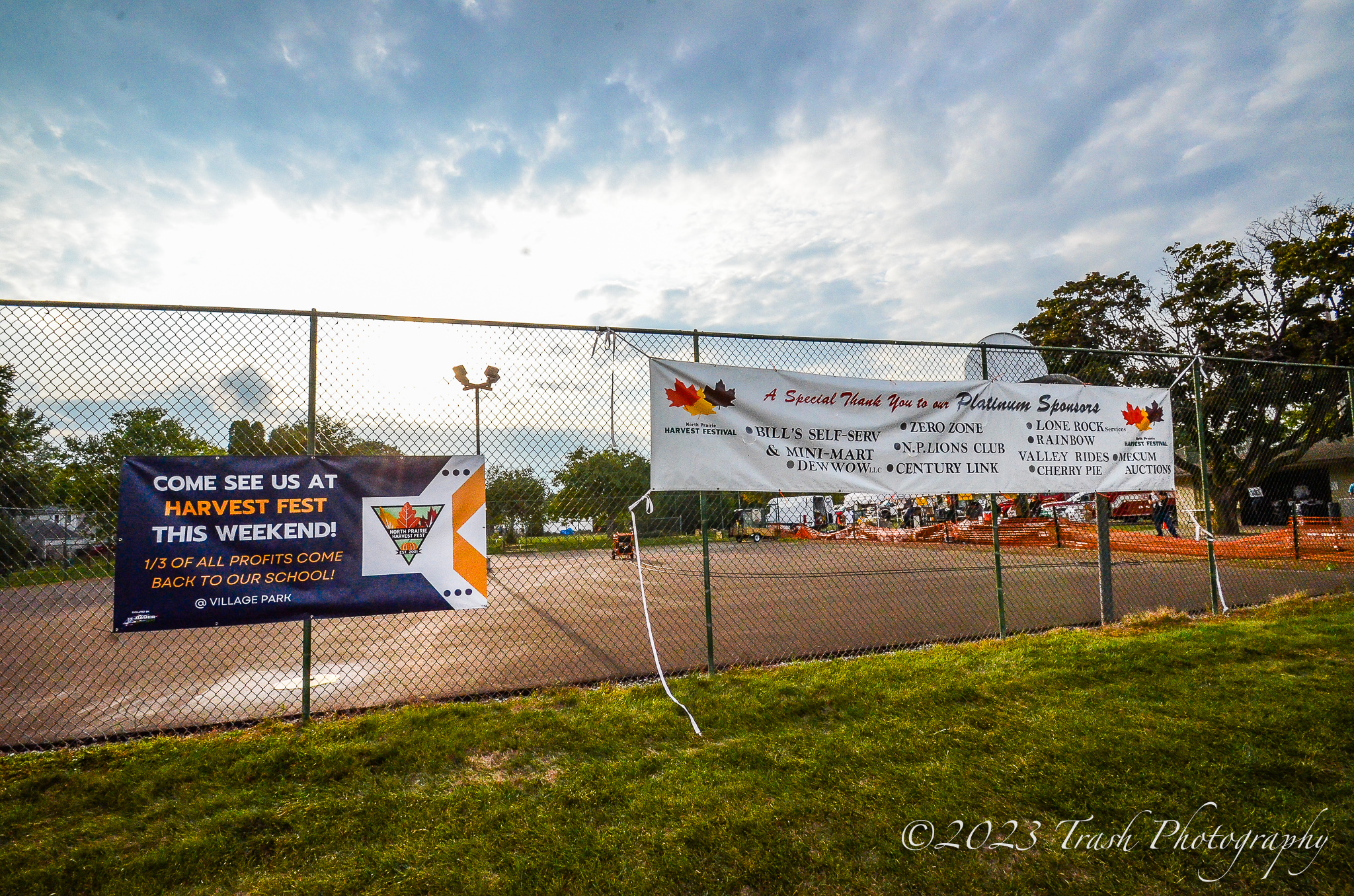 Click for the Recap Video of the show!
Production: Breezy Point Sound & Light Co.
Stagehands: Nick Z. & Jimbo
Merchandise: Kelly B.
Photography: Amanda Trash and Dan Kazinski
Videography: Amanda Trash
SETLIST: 
SET 1: 

Turn Up The Radio -

Autograph

You Give Love A Bad Name -

Bon Jovi

Animal -

Def Lepard

Ragdoll -

Aerosmith

Here I Go Again -

Whitesnake

Sweet Emotion/Dude Looks Like A Lady -

Aerosmith

Another One Bites The Dust -

Queen

My Kind Of Lover -

Billy Squire

No More Mister Nice Guy -

Alice Cooper

I Love Rock N' Roll -

Joan Jett

Love In An Elevator -

Aerosmith

We're Not Gonna Take It -

Quiet Riot

Rock You Like A Hurricane -

Scorpions

Round & Round -

Ratt

Talk Dirty To Me -

Poison

The Flame -

Cheap Trick

Rebel Yell -

Billy Idol
BREAK FOR FIREWORKS
SET 2:

Nothing But A Good Time -

Poison

Pour Some Sugar On Me -

Def Leppard

Living On A Prayer -

Bon Jovi

Separate Ways -

Journey

Jump -

Van Halen

Wind Of Change -

Scorpions

Dr. Feelgood/Girls, Girls, Girls -

Motley Crue

Tush -

ZZ TOP

The Final Countdown -

Europe

Roll With The Changes -

REO Speedwagon

Sister Christian -

Night Ranger

Crazy Train -

Ozzy Osbourne

Sweet Child O' Mine -

Guns N' Roses

Back In Black -

AC/DC

Enter Sandman/For Whom The Bell Tolls/Fade to Black/Ride The Lightening Medley -

Metallica